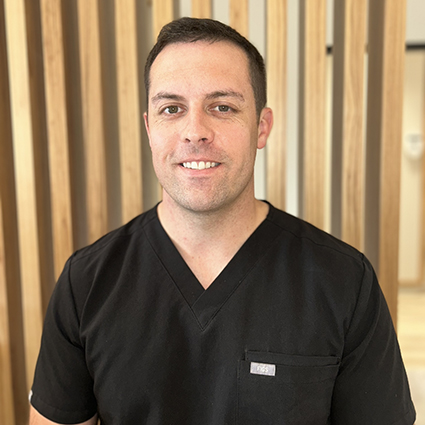 Meet Dr. Travis Elliott
Passion for Dentistry and Community Impact
Dr. Elliott's passion for dentistry stems from his desire to make a positive impact on the community. He believes in providing a calm, friendly, and educational experience for his patients. Dr. Elliott obtained his dental degree from New York University in 2015 and received comprehensive training in all aspects of general dentistry.
Throughout his career, Dr. Elliott has actively contributed to underserved communities, including those in Brooklyn and the upper east side of New York.
He finds great satisfaction in relieving patients' pain and witnessing their relief firsthand.
Patient-Centered Approach to Dental Care
Building strong relationships with his patients is of utmost importance to Dr. Elliott. He values open communication and ensures that patients are well-informed participants in their dental care. By discussing treatment options and working together as a team, he helps patients achieve their goals of maintaining a healthy and beautiful smile.
Areas of Expertise
Dr. Elliott's areas of expertise include wisdom teeth surgeries, implant dentistry, and root canal therapy. For patients who prefer mild sedation during dental appointments, he offers both oral and nitrous oxide sedation. His goal is to help you feel confident and comfortable while you're at Aurora Dental.
Commitment to Continuing Education
To stay up-to-date with the latest techniques and treatments, Dr. Elliott regularly attends continuing education courses throughout the year. This commitment to ongoing learning reflects his dedication to providing the highest level of care to his patients.
If you're in need of dental care in the SE Edmonton area, consider reaching out to our team. With his expertise and genuine care for patients, you can trust that you'll receive exceptional dental treatment. He can't wait to welcome you into the practice.

Dr. Travis Elliott | (780) 540-8828