Bonding and Veneers in SE Edmonton
Do you have a chipped or misshaped tooth? Cosmetic bonding or dental veneers can quickly mask surface flaws that detract from your smile's appearance. These aesthetic options recreate the way your tooth looks from the outside, allowing for a healthy symmetry that's naturally more attractive.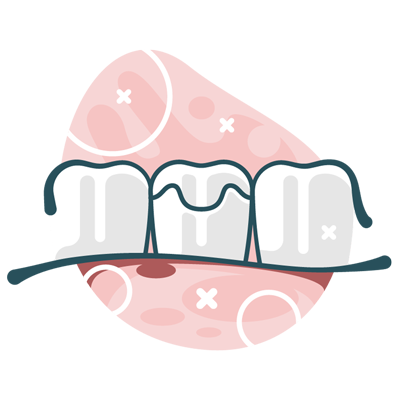 Bonding is a minimally invasive procedure that uses filling materials to improve the look or shape of a tooth. The advantage is twofold. They are both affordable and easy to place. There is no need to remove additional tooth structure, as the composite bonds directly to your tooth enamel. The typical bonding appointment usually requires less than an hour from start to finish.
Cosmetic bonding is ideal if you need small improvements in your teeth. Unfortunately, they do not age as well as veneers because they are ceramic. There is a greater risk of chipping or stain. But bonding is ideal if you have healthy teeth with isolated aesthetic concerns.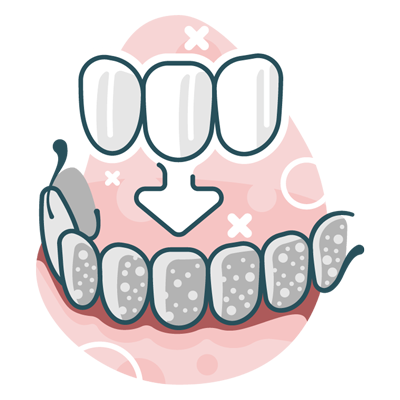 Dental veneers provide the ultimate results when it comes to achieving your aesthetic goals. There are no better options to choose from. These restorations offer consistent brightness (the ceramic does not discolour), are more durable and they age better than bonding.
Veneers usually require two separate appointments for preparing and placing your cosmetic restorations. The first visit is typically the longest, which can last up to about two hours, depending on how many you need. We will carefully match the shape and colour of your veneers to your unique physical characteristics to maximise the aesthetic outcome.
However, there are some considerations to review when it comes to dental veneers. If you grind your teeth and a veneer breaks or pops off, it can be quite expensive to replace it. A new veneer will need to be made at the lab as it's not possible to physically repair a broken veneer.

Bonding and Veneers SE Edmonton, Ellerslie, Walker AB | (780) 540-8828